3 tags
4 tags
Old Dress/New Dress, part 1
As inspired by New Dress a Day, I finally finished my first Goodwill reconstruction! I was torn about even buying this dress. It was the epitome of so many things that could be wrong with a dress. I didn't even know if I liked the fabric. But I do like a challenge, so I decided to make this mine. This is so you can see that it has pockets. Chest pockets. And I had to hold it like...
3 tags
1 tag
Popping tags
I'm going to Goodwill later, so I'm prepping by reading through the archives of New Dress A Day, which is the blog of a woman who spent a whole year buying a new (old) dress for $1 and fixing it up…every day. I feel like every post I'm like "THAT ugly dress? There's no way she can turn that hideous thing into anything cute OH MY GOD SHE DID IT." So now...
6 tags
Work dream.
The other night I had a dream about someone who works in my office, but who I don't actually know. Now every time I walk by his desk all I can think is "Remember that time you hosted an open mic in your pajamas?"
2 tags
I hate feeling like I can't sass-back the...
Because god forbid they are the type to hold a grudge or have an easily bruised ego or feel the need to teach mouthy girls a lesson, and I run into them again in the dark on my way home one night. But I can say it here. To the gentleman who saw me out running this morning and told me, among other things, to "Yeah, lose that weight!", you can kiss my giant ass and go fuck yourself...
4 tags
Watch
What happens when the sound system goes out at a karaoke bar with a loyal following. On closing night. During the farewell party.
1 tag
Dreams
Last night I dreamt (among other things) that I was googling actors' names to try to remember the name of the movie they all starred in together. I was googling Paul Rudd, Tom Cruise, and Sara Rue (who, in my dream, was named Cameron E. Sparks.) I don't think this is a real movie…
3 tags
Resolutions 2013
Last year there were a lot of things I forgot about, or didn't keep very good track of. I kept everything in a google doc, which is efficient and green but also easy to forget about. This year maybe I will have to make physical lists and charts to mark my progress. Culture Listen to one new album a week. Once a month, go to any free concert of any band I've never seen or heard...
3 tags
2012 Resolutions: Final check in
I made a lot of resolutions last year. In a lot of areas of my life. Some of them were pretty minor, some were large undertakings. I only fully accomplished a handful of them, but I made significant progress towards most of them. I refuse to think that I failed at the things I only got halfway towards completing, because reading 12 books is better than reading none and I'm closer to being...
2 tags
Concerts of 2012
01/06/12 The Apollo Project @ the World Financial District Winter Garden 01/13/12 Socratic, Vinnie Caruana (acoustic) @ Angels & Kings 02/24/12 My Love For Danger @ Bar East 03/01/12 Young Statues, Mansions, A Great Big Pile of Leaves @ Knitting Factory 03/09/12 Vinnie Caruana @ Angels & Kings 03/10/12 The Wonder Years @ Gramercy Theatre 03/12/12 Brian McGee, Frank Turner @ Knitting...
2 tags
I'm just going to start hanging out in the kitchen at work whenever I need a self-esteem boost. People say nice things to me in there.
Things I Think About At Work
I call this girl "disinterested Miley Cyrus."
2 tags
Olympic announcer: "Sam Mikulak will finish in 5th, but he wins a gold medal for sportsmanship and attitude." Everything about this made me smile so hard when I watched it yesterday. (source, source) (a) Insane landing. (b) Kissing the vault table was precious. (c) The fact that he was so excited to see other people do so well, even though it meant he was getting bumped out of...
1 tag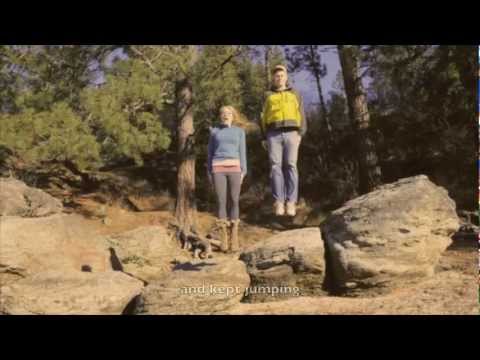 On Daniel Tosh and rape "jokes."
I am disappointed in the barrage of BS on the internet in support of Daniel Tosh's rape joke. I'm disappointed that this is an issue that's come up in the public eye through such murky circumstances, since there are 2 versions of the story and they don't agree (though, to examine it for a second, in one version a comedian invited the audience to gang-rape a fellow audience...